NCE Subscription - What Do I Get?
With your subscription we offer unlimited access to thousands of test questions, day or night. Whether you sign up for a day or three months, your membership always includes:
250 Clinical Case Studies
Unlimited full length practice exams
Video and audio instruction
Comprehensive review & detailed case studies
Matching, breakout questions, & definitions
Flash cards, podcasts, & learning activities
Study and test-taking strategies, & daily emails
And more... CLICK HERE
STATUS
What is the status of my subscription?
Click Here
| | |
| --- | --- |
| Don't have a subscription? | |
Subscription prices start at just $34.95!
Click here for pricing information.
Free Practice Exam
| | |
| --- | --- |
| | Wondering how you would do on the actual exam? Click here to try our free practice exam and find out. |
Customer Testimonal Feedback
I passed the LPC Mental Health exam!!! Your site was the absolute best resource and I have recommended it to many people :) Thank you so much for constantly updating it and creating something that can prep a person for EXACTLY what they need for the exam. Thank you! Thank you! Thank you!
Emily
More Comments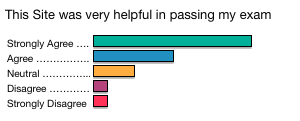 Leave Feedback
CLICK HERE for free services
Like us and receive
a free additional day
with any subscription purchase.
Find out how here.